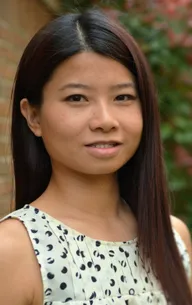 Dr. Wong was born in China and raised in the United States. She attended Ridgeway High School in Memphis, TN. She graduated from Christian Brothers University with a Bachelor of Science and Life University College of Chiropractic with a Doctorate of Chiropractic.

She has served at Life University's community Outreach Clinics and other chiropractic clinics in Atlanta, Munford and Collierville treating the community on thousands of cases. She has worked with worker compensation cases, sports injuries, athletes, motor vehicle accident cases, infants, children, seniors and pregnant mothers.
Hobbies: Dr. Wong is an avid runner and a foodie. She also enjoys training for Spartan OCR, art, cooking and watching movies and shows during free time.
Mission: To reach 80% of local community with Chiropractic education. To reduce and stop unnecessary dependency on prescription pain medication and surgeries of the musculoskeletal system through chiropractic. To reduce unnecessary financial burden of sky-rocketed high medical bills. And to promote natural healing and optimum mobility through preventative and conservative chiropractic care.